Published on Fri., May 1, 2015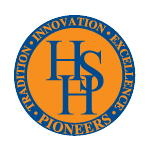 Both E. C. Glass and Heritage high schools were recently recommended for accreditation by the AdvancED Committee. This spring, the committee visited both schools and provided an extensive evaluation that led to this recommendation.
The committee went into classes, talked to students and staff, and evaluated each school's internal review. Classroom visits were random.
The committee also offered suggestions, some of which were already laid out in the schools' improvement plans. One suggestion for Heritage High School was to expand the new teacher mentoring program, a concept that Assistant Principal Traci Lipscomb already had in the works.
Highlights in the HHS review included:
The variety of courses and experiences available for students provides appropriate opportunities for students to be successful at the next level.
Heritage supports and cultivates a culture that promotes a positive teaching and learning environment.
We encourage relationships and behaviors that are accepting of diverse backgrounds.
We are involved with organizations that show an ongoing effort to meet the academic, social, emotional, and physical needs.
Heritage not only embraces the vast diversity of its student body, but is celebrated throughout the entire staff, student body, and community of stakeholders.
"We are very proud of the feedback that we received from our AdvancED Committee. Our staff did an outstanding job of preparing for this review. Our staff and students deserve the credit for a job well done with this review," said HHS principal Tim Beatty. "Heritage High School is a place where each student is valued and respected, and our AdvancED Review also emphasizes that fact by acknowledging that we 'support and cultivate a culture that promotes a positive teaching and learning environment.' "  
Highlights in the ECG review include:
Leaders and staff deliberately and consistently align their decisions and actions toward continuous improvement to achieve the school's purpose.
Student success is at the center of all decisions and actions of both the leadership and staff.  All students are expected to learn and contribute positively to the sense of community created at the school.
Leaders consistently communicate effectively with appropriate and varied representatives from stakeholder groups, provide opportunities for stakeholders to shape decisions, solicit feedback and respond to stakeholders, work collaboratively on school improvement efforts and provide and support meaningful leadership roles for stakeholders.
School staff collaboratively created clear definitions and expectations for maintaining safety, cleanliness, and a healthy environment, and have shared these definitions and expectations with all stakeholders. All school personnel and students embrace these expectations that result in an environment conducive to learning and fosters school pride.
The community shares the school pride which is exemplified in a display of expressive art work throughout the school, wall of fame, and inviting landscaping around the school and in the courtyards. Within the school, there are various displays of student alumni accomplishments in the areas of academia, performing arts, and athletics. The legacy of excellence is communicated to current students and staff through this vibrant and encouraging environment.
"E. C. Glass has over 100 years of continuous accreditation and is very proud of the fact that our external review team was cognizant of the fact that we are student-centered and are intentional about trying to make the best decisions on their behalf," said principal Tracy Richardson.