Published on Wed., May 10, 2017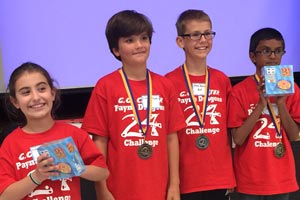 All 11 elementary schools sent their top mathematicians to compete in the Annual 24 Math Game Challenge in April. The following students from the R. S. Payne GO Center placed in the top 4.
Aran Johti
Drew Barnett 
Liam Rojas 
Lexi Felmlee 
These students will be recognized during a school board meeting in June.